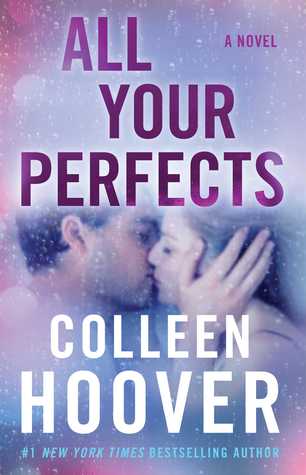 Overall Rating:
5 Stars
Title:
All Your Perfects
Author:
Colleen Hoover
Format:
Audiobook purchased from Audible
Synopsis:
Colleen Hoover delivers a tour de force novel about a troubled marriage and the one old forgotten promise that might be able to save it.
Quinn and Graham's perfect love is threatened by their imperfect marriage. The memories, mistakes, and secrets that they have built up over the years are now tearing them apart. The one thing that could save them might also be the very thing that pushes their marriage beyond the point of repair.
All Your Perfects is a profound novel about a damaged couple whose potential future hinges on promises made in the past. This is a heartbreaking page-turner that asks: Can a resounding love with a perfect beginning survive a lifetime between two imperfect people?
Review
This was unbearable to read.
I felt for both characters, but I was also extraordinarily angry with them in many parts, too. Normally, this would be a dealbreaker for me, but I held on to the hope that Colleen Hoover wouldn't let me down, and she ultimately did not.
Following the two timelines: a couple falling in love and that same couple, years later, falling apart is… well… terrifying. It's hard not to apply this type of situation to yourself, especially if you are in a long-term relationship.
And that's the beauty of Colleen Hoover's books: they're so real – almost to a fault to someone like me who is easily immersed in contemporary novels.
I would've been perfectly happy only hearing the first half of this story. After all, that's what most romance novels are: the first half of the story. You rarely get past that limerence phase in these rose-colored novels and, you know what? That's just fine with me.
I'm glad I read this book, it was extraordinarily well done, as expected, but it's not the type of book I would reach for often.
---
Audiobook Performance: 5 stars
---
Butterfly Rating: 2 Stars
---
Re-read Worthiness: No
---
Bookshelf Placement: Yes
---
Book Boyfriend Rating: 2 stars