Review by Kayla, In Love & Words Teen Reader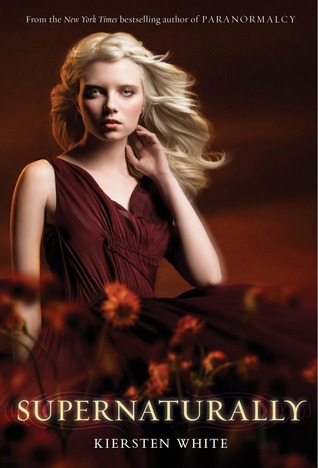 Overall Rating:
5 Stars
Title:
Supernaturally
Author:
Kiersten White
Series:
Paranormalcy #2
Synopsis:
Evie finally has the normal life she's always longed for. But she's shocked to discover that being ordinary can be…kind of boring. Just when Evie starts to long for her days at the International Paranormal Containment Agency, she's given a chance to work for them again. Desperate for a break from all the normalcy, she agrees.
But as one disastrous mission leads to another, Evie starts to wonder if she made the right choice. And when Evie's faerie ex-boyfriend Reth appears with devastating revelations about her past, she discovers that there's a battle brewing between the faerie courts that could throw the whole supernatural world into chaos. The prize in question? Evie herself.
So much for normal.
'
Review
I just finished the book and I'm dying to read the last!
I'm not sure how to express how much I love this series already and I'm so sad there are only three books!
I love the plot of this book. I always worry that after a good series I would struggle to find a good book, if not better. But when I read the very first sentence of the first book, I knew right away it was going to be good and it still continues to make the story interesting!
I only have one book left in the series that I'm about to start and I'm dreading it as much as I am excited for it, as most book lovers will understand when starting the last book in a series!
---
Butterfly Rating: 2 Stars

Not many butterflies here.
---
Book Boyfriend Rating: 5 stars

I give him a five out of five because he really is such a good book boyfriend.
---
Age Recommendation: 13+