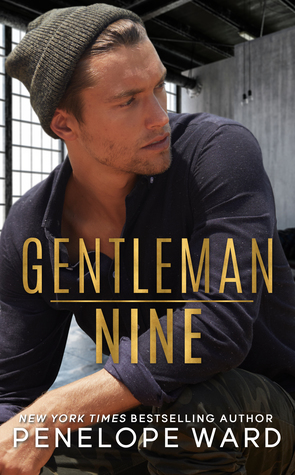 Overall Rating:
3 Stars
Title:
Gentleman Nine
Author:
Penelope Ward
Format:
Audiobook purchased from Audible
Synopsis:
Growing up, the three of us were friends.
He was the nerd.
I was the playboy.
She was the beauty.
Deep down, I only ever wanted her. I kept it inside because Rory and I made a pact that our friend, Amber, was off-limits.
He lied.
I went off to college, and he got the girl.
Amber never knew how I felt.
They were together for years—before he broke her heart.
Through it all and across the miles, she and I casually stayed in touch.
When my job sent me to Boston for a three-month contract position, Amber let me stay in her spare room.
Still reeling from her breakup, she'd sworn off men.
One night, I opened her computer to find the shock of my life. She'd hesitantly contacted a male escort company. Afraid to date and get her heart broken again, she was looking for sex with no strings.
Every emotion imaginable ran through me: protectiveness, jealousy—curiosity.
Amber had chosen Gentleman Number Nine and sent him a message.
She opened up to him, confessing, among other things, her physical attraction to her friend—me. But she considered me off-limits—and she thought I was a manwhore. (Ironic, considering the circumstances.)
Eventually, she set up a date to meet Gentleman Nine at a hotel.
When she showed up several nights later to meet him, she was stunned to see me standing there—with an offer I hoped she wouldn't refuse.
Review
I loved the premise of this story, it had so much potential, and it started off great… it just didn't quite live up to what I was hoping it would be. And I'm not entirely sure why.

When I read the synopsis for this book, I wanted a lot of things out of this book.
Mostly, I wanted cringey embarrassment and great chemistry.
And while I really liked the characters and the writing, I think what was lacking for me, ultimately, was the chemistry between Channing and Amber.
I loved Channing's personality, but for some reason, I found there to be so much more chemistry between Amber and Rory. More than I think the author intended.
Though I was pretty invested in Channing and Amber's relationship throughout the entire book, the second Rory came back in the picture, I was rooting for him. It was that instantaneous.
I feel like I can't really say too much more without giving anything away, let's just say, it was an interesting story and worth a read, even if it did fall a bit short.
This was my first Penelope Ward novel, and it won't be my last! I can see why she is so popular and I can't wait to dive into the other books of hers that I have on my shelf!
---
Audiobook Performance: 5 stars

Sebastian York and Andi Arndt are two of my favorite audiobook readers!
---
Butterfly Rating: 3 Stars

I got the most butterflies toward the end of the book.
---
Re-read Worthiness: Nah
---
Bookshelf Placement: Nah
---
Book Boyfriend Rating: 4 stars
---