Hello, March 🙂
Is anyone else embracing the arrival of Spring? Normally, the Floridian in me dreads the crazy hot weather, but I've actually been enjoying the 80 degree days lately.
There is something so refreshing about Spring.
Speaking of a refresh, it's that time of month in which I review my reading list from February, see how I did, and set some reading goals for March.
February Reading List Wrap-up
Titles link to Goodreads.
✘ = Did Not Read
✓ = Read
✘ Dreams of Gods and Monsters by Laini Taylor
✓Strange the Dreamer by Laini Taylor
✘ Six of Crows (Six of Crows #1) by Leigh Bardugo
✓ Until It Fades by K.A. Tucker
✓ A Bargain in Silver (Solis Invicti #1) by Josie Jaffrey
✘ Passenger and Wayfarer (The Passenger Series) by Alexandra Bracken
Other Books I Read in February
(Reviews coming soon.)
Titles link to Goodreads.
From Lukov with Love by Mariana Zapata
Four Letter Word (Dirty Deeds #1)by J. Daniels
Tangled (Tangled #1)by Emma Chase
Lick (Stage Dive #1) by Kylie Scott
I was decidedly in a more contemporary romance mood this month than I anticipated. I'd added quite a few Fantasy books to my TBR ASAP list when I initially made it, but since I'm definitely a mood reader, I switched things up a bit. Also, with the release of From Lukov with Love, I definitely dove into that one the second it was available!
Here are my reading goals for March!
March Reading List
These are all books that I own and want to read this month!
Audio
Misadventures of a College Girl (Misadventures #9)by Lauren Rowe
Lauren Rowe, who happens to be one of my insta-read authors, recently raved about how much she loved this book and was so excited to release it. Despite my weird peeve about reading series out of order, this series is kind of weird and is supposed to be fine to read as stand-alones.
Goodreads | Amazon
The Redemption (The Club #3)by Lauren Rowe
It's time for me to finally finish this Trilogy! I've been putting it off because … well, I'm not really sure. I think I was a little disappointed in Book 2 since it wasn't about a different couple and I believe this follows the same couple. We'll see. I do love Lauren Rowe!
Goodreads | Amazon
Sweet Filthy Boy by Christina Lauren
I bought this from the recent Audible sale. I've only read one book by Christina Lauren, and I really liked it, so I decided to try this one out!
Goodreads | Amazon
Kindle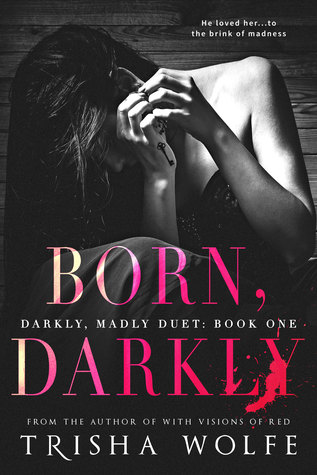 Born, Darkly (Darkly, Madly Duet #1) by Trisha Wolfe
I've read a few reviews for this book, both good and bad, and both types of reviews intrigued me enough to purchase the ebook. I've actually already started reading this one and I plan on finishing it this month.
Goodreads | Amazon
Hard Copy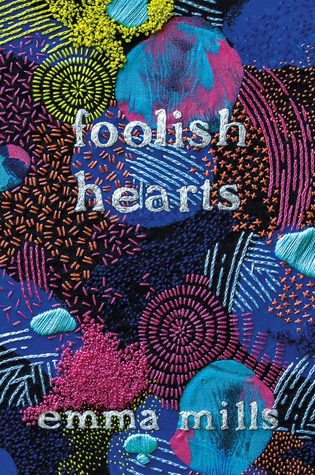 Foolish Hearts by Emma Mills
This was a recommendation from Peachy over at Book Dragon Lair. I can't wait to meet one of her favorite book boyfriends!
Goodreads | Amazon
Reader's Copy
My latest reading goal is to try to read at least one reader's copy per month. I'm extremely picky about which readers copies I choose because I never want to feel obligated to read something – it makes it much less enjoyable. I'd also like to focus on indie-authors and newer authors to help give them some exposure.
Company Ink by Kat Colburn
Kat contacted me awhile ago with a review request. She's an indie author and this book seems right up my alley.
Goodreads | Amazon
Ok, your turn! What are you reading this month? What did you read last month?