Review by Kayla, In Love & Words Teen Reader
Overall Rating: 4 Stars
Aversion (The Mentalist Series #1) by Kenechi Udogu
This book was provided by the author in exchange for an honest review.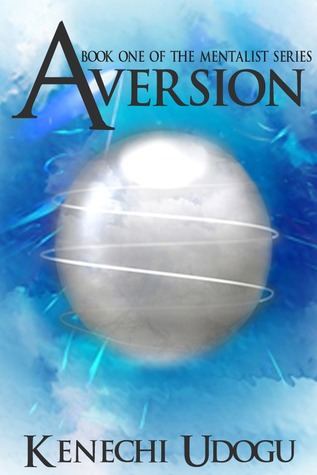 For Gemma Green's first time, things should have been straightforward. Find your subject, hold their gaze and push a thought into their head to save them from future disaster – Aversion complete. A pretty simple process given that the subject was to have no recollection of the experience. But Russ Tanner doesn't seem to want to forget. In fact the more she tries to avoid him, the more he pushes to get to know her. Gemma knows she has a problem but is she facing the side effects of a failed Aversion or has the school's tennis champ really fallen for her?
Review
Right away I was intrigued by Aversion. I have never really read a book like this and I thought that it was such a cool concept!
I really liked all of the characters in this book and I also really enjoyed the main character in this story, Gemma. Gemma has a super amazing power to get into people's heads and save them from future disaster. I found it hard to put this book down! It is definitely one of those books that have the power to keep you up reading all night.
Butterfly Rating: 2 stars

Although it was suspenseful, I didn't get very many butterflies at all.
Book Boyfriend Rating: 3 stars

Russ was really sweet and I loved how he handled situations.
Age Recommendation: 12+
"Free" Reading Availability
✔ Kindle Unlimited
✘ Prime Reading
(As of 02.28.18)