Overall Rating: 5 Stars
P.S. I Still Love You (To All the Boys I've Loved Before, #2) by Jenny Han
[Audiobook Purchased from Audible]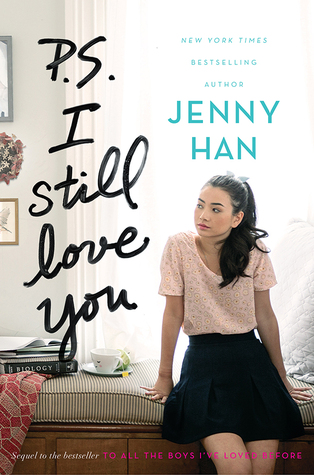 Lara Jean didn't expect to really fall for Peter.
She and Peter were just pretending. Except suddenly they weren't. Now Lara Jean is more confused than ever.
When another boy from her past returns to her life, Lara Jean's feelings for him return too. Can a girl be in love with two boys at once?
Review
I loved this sequel so much that I didn't want to read the next book. Does that make sense?
Basically, I love Lara Jean and Peter, I love their story, and I didn't want to face any challenges with them just yet. I know, it's silly, but it is what it is.
This was a fantastic follow-up to To All the Boys I've Loved Before and my fingers are crossed tightly that the movie for the first book is popular enough to constitute a second film.
Lara Jean is such a great narrator and I was certainly lost in her world as I read this book. It surprised me when I felt like I knew what was going to happen and it had me swooning when I thought I was stable.
Audiobook Performance: 5 Stars

Like in the first book, Laura Knight Keating was Lara Jean for me, and what more can you ask for in an audiobook reader who is reading a book in first person?
Butterfly Rating: 5 Stars

I did not expect to have so many butterflies with this book, but here we are!
Re-read Worthiness: Yes
I may have to do an entire series reread when I'm ready to read the third book!
Bookshelf Placement: Yes
Such beautiful covers in this series.
Book Boyfriend Rating: 5 stars

Why couldn't boys like this exist when I was in high school? Amirite?
"Free" Reading Availability
✘ Kindle Unlimited
✘ Prime Reading
✔ Audible Romance Package
(As of 02.05.18)