The Totally Should've Book Tag is a super fun tag. A big thanks to Crystal at Paper Royalty for tagging me! You guys should definitely check out her answers and her blog!
Onward!
Totally Should've Gotten a Sequel

MY NAME IS MEMORY BY ANN BRASHARES SHOULD'VE GOTTEN A FREAKING SEQUEL!!
I'm still holding a grudge.
Totally Should've Gotten a Spin Off Series

A Discovery of Witches by Deborah Harkness
I love, love, loved both Gallowglass and Jack. I would've loved to hear stories about them.
An Author Who Should Write More Books
Sally Thorne and Kelsey Sutton! I constantly want to binge on their books, but Sally only has one so far and Kelsey only has 3! FML.
A Character Who Totally Should've Ended Up With Someone Else

Kayla from Moto by M. Never. Don't even get me started, guys. Don't. Even.
Totally Should've Had A Movie Franchise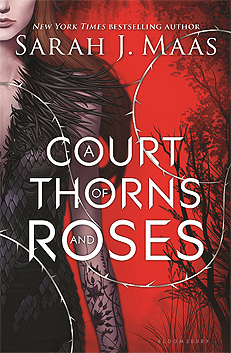 A Court of Thorns and Roses Series by Sarah J. Maas
Please? Pretty please?
Totally Should've Kept The Original Cover
The Nature of Jade by Deb Caletti


vs.

Totally Should've Stopped at Book One
The Club by Lauren Rowe


Ok, so, to be fair I haven't read past the second book yet, however I intend to. This was one of those series where I was like, "Why is this story stretched out through so many books?" I love, love, love Lauren Rowe, but I really feel like Jonas's story could've taken place in one book.
I tag anyone who would like to participate! Let me know if you end up doing this tag!