Oh. My. Goodness.
This year has been such an epic reading year for me. Not necessarily in the amount of books I've read, but more in that I discovered so freaking many amazing books and authors all in one year!
My Goodreads goal this year was 100 books and I completed that goal just in time this month. Now, I'm off re-reading all the books I've become obsessed with thanks to this goal.
2017 was the year I discovered auto-buy authors like Mariana Zapata, Rainbow Rowell, Laura Kaye, Jay Crownover, Helena Hunting, Sierra Simone, Sally Thorne, Lauren Rowe, and Penny Reid. I know, RIGHT?!
I also discovered a few series that I burned through in a matter of days, characters and stories that have stuck with me, oh, and I wrote and published a novel that I love, too!
These are my absolute favorite romance reads of 2017
The Hating Game by Sally Thorne
The Hating Game is the enemies-to-lovers workplace slow burn romance to measure all others against. It takes all of those tropes and says, "I dare you to find a romance novel in this category that is this good. Go ahead. I'll wait."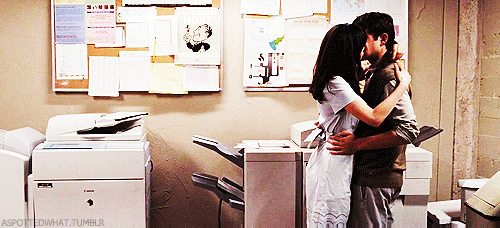 I first read this book in February and have re-read it and re-listened to it about 20x since then. It's one of my Top Comfort Reads that I keep going back to. This is a book that I stayed up all freaking night reading and ended up getting sick the next day likely due to lack of sleep. This book and A Court of Mist and Fury by Sarah J. Maas are the two books that I measure all butterfly ratings against.
My Review | Goodreads | Amazon
---
The Marked Men series by Jay Crownover
I thought I was over the tattoo-loving bad boy phase of my life until I stumbled upon The Marked Men series. Honestly, though, is anyone ever really over that phase? Practically every bad boy trope is covered here: tattoo artists, rockstars, military men, criminals on the run.
This series took me by complete surprise. I didn't expect to like it as much as I did. Honestly, Rule (book 1) is my favorite novel in this series and I loved hearing Rule's story progress throughout the entire series. Also, Jay Crownover is one of the coolest people ever and I've been lucky enough to meet her a couple of times at Apollycon and Shameless Book Con. She does the best selfies and her interactions with Cora Carmack are the freaking best.
My Review | Goodreads | Amazon
---
Neanderthal Seeks Human (Knitting in the City #1) by Penny Reid
This first book in the Knitting in the City series is about a quirky, beautiful, nerdy girl who finds the brooding man of her dreams in this adorable, funny, and swoon-worthy novel. Ok, so this freaking book was FREE for Kindle and I was not expecting it to be this good! It also happened to be the first book I ever read on my Kindle and what a great introduction. I've come to love Penny Reid and I do plan on reading the rest of this series.
My Review | Goodreads | Amazon
---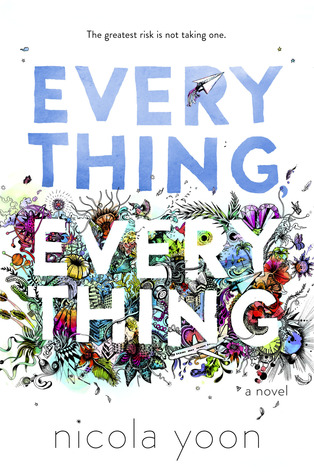 Everything, Everything by Nicola Yoon
Everything, Everything is a unique YA about a girl with a disease that keeps her locked in her room, but despite her beautiful prison, she manages to fall for her super cute, loner neighbor.
Ok, so maybe the movie coming out triggered me to read this novel, but I devoured it in a day and loved every second of it. I also absolutely loved the movie. I think the cast was perfect and it executed the text/email communications in a way that even felt like the book.
My Review | Goodreads | Amazon
---
The Sky Is Everywhere by Jandy Nelson
This poetic YA novel will take your heart through a rollercoaster ride, tearing it apart in the most lyrical and beautiful way… and you won't even be mad about it. This story follows a girl who has lost her sister and scatters pieces of poetry throughout her town without realizing these tiny fragments are just as much breadcrumbs as they are poems.
This novel hit me at the exact right (wrong?) time. I'd just lost my grandmother, whom I was very close to, and every word about grief in this novel was so spot on, I cried through 90% of it. It took me on such a rollercoaster ride of wanting to curl up in a fetal position and cry, throw the book against the wall in anger, and squeal with glee. And the romance, oh the romance… it was just the right amount of sweet for a YA.
My Review | Goodreads | Amazon
---
Eleanor & Park by Rainbow Rowell
This story of Eleanor & Park's all-to-real, angsty romance was the perfect introduction to the epic storytelling of Rainbow Rowell.
Somehow Rainbow can take something as simple as holding hands and turn it into the most swoon-worthy, life-changing moment. I was so impressed with this book and couldn't wait to read the rest of her books.
My Review | Goodreads | Amazon
---
Anna and the French Kiss Series by Stephanie Perkins
These sweet love stories were so refreshing, well-written, and unique. My favorite of them all had to be Isla and the Happily Ever After (and not just because Isla is my all-time favorite name for a girl – I'm still mad at my husband for not letting me name either of our daughters Isla).
I'd heard about Anna and the French Kiss for YEARS and only managed to start reading it a few months ago. It was one of those instances in which I just wanted to kick myself for not reading it sooner.
My Review | Goodreads | Amazon
---
Wrong Series by Jana Aston
This series is laugh-out-loud funny and epically steamy all at once.
I will never forget the beginning of Wrong and how I almost died as I listened to the gyno office scene. I seriously felt like I was going through that entire scenario with the main character… and I was hooked. I blew through this series so fast.
My Review | Goodreads | Amazon
---
The Wall of Winnipeg and Me by Mariana Zapata
The Wall of Winnipeg and Me is a slow burn sports romance to end all slow burn sports romances. Except for, you know, Kulti… which is also on this list.
Y'all, I have a The Wall of Winnipeg and Me sweatshirt. That is how much I loved this book. It was my very first Mariana Zapata book, and I was freaking sold. I first heard about this book because it was recommended a million times when people asked for books similar to The Hating Game, so OF COURSE I had to read it!
---
Kulti by Mariana Zapata
In this sports romance, a jerkface soccer star doesn't quite live up to our main character's dreams… or does he?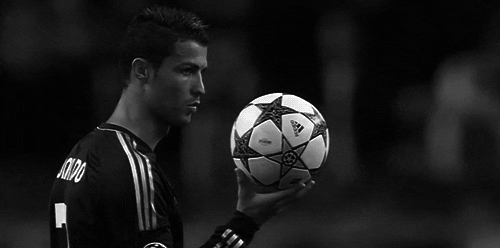 There was no freaking way I was going to like Kulti as much as I liked The Wall of Winnipeg and Me. Right? Wrong. I adored it. Kulti was proof that Mariana Zapata was going to be an insta-read author for me.
My Review | Goodreads | Amazon
---
Lingus by Mariana Zapata
Porn Star romance done right. (Pun intended) Need I say more?
I read all of these MZ books back-to-back and you'd think I'd get sick of them, but I absolutely didn't. This freaking book slayed me. I fell so deeply in love with Tristan and Kat's story, I could barely handle it
My Review | Goodreads | Amazon
---
Hearts in Darkness Duet by Laura Kaye
A romantic set of novellas that makes you simultaneously believe in insta-love and want to get trapped in an elevator with a complete stranger.
This book was the first book to convince me of two things:
1. Yes, I could enjoy and buy into a romantic relationship via a short story and
2. Insta-love can be done right. So, so right.
My Review | Goodreads | Amazon
---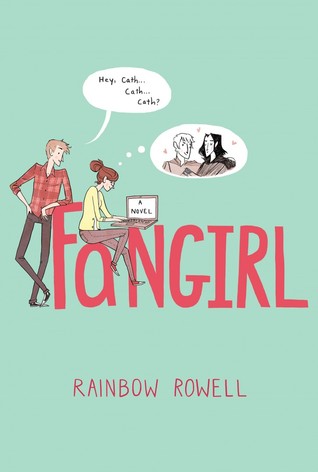 Fangirl by Rainbow Rowell
Fangirl tells the story of a fanfic-writing, introverted twin who manages to navigate her own love story despite living in a dream-world 90% of the time.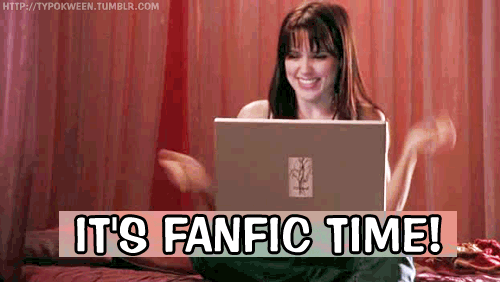 Oh my goodness, the characters in this novel were some of my absolute favorites of all time. Reagan — I'm lookin' at you, girlfriend. And Levi? Everyone needs a Levi in their life. My sister is currently reading this book and I keep stalking her annoyingly asking what part she is on. I'm the worst.
My Review | Goodreads | Amazon
---
Trust by Kylie Scott
It begins at gunpoint and builds through a refreshingly healthy relationship between two teenagers who go through a tragedy, deal with it together, yet in their own ways. I read this book because I kept hearing about how amazing it was, and it didn't disappoint. I loved the growth of the characters and I loved the relationship between them. It's definitely a YA that I would feel good about recommending to teenagers.
My Review | Goodreads | Amazon
---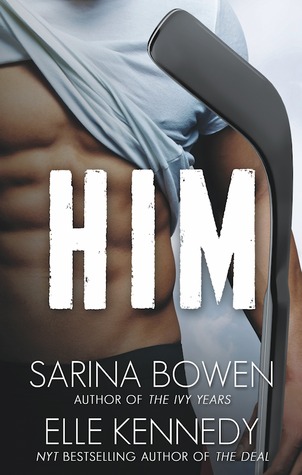 Him (Him #1) by Sarina Bowen
Him is an m/m sports romance that will sweep you off your feet, have you blushing and swooning, and leave you feeling giddy.
I couldn't think of a better introduction to the m/m romance world. This book was seriously so, so great and deserves all the hype it gets. Also? Listen to the audiobook. Hot damn.
My Review | Goodreads | Amazon
---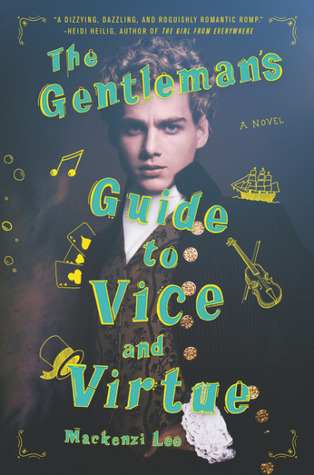 The Gentleman's Guide to Vice and Virtue (Guide #1) By Mackenzi Lee
Be prepared to fall in love with the charming, if clueless, Monty. Even as he flippantly goes about his life, getting into all sorts of trouble, you'll be rooting for him (and his romantic relationship) the entire time.
This was just one of those books that took me on such an entertaining adventure, I literally clutch the book in a tight hug every time I pass it on the bookshelf. I know. I have issues.
My Review | Goodreads | Amazon
---
A Soul Full of Stars (Soulful, #1) by Bree Lauren
Poetry and steam and rockstars and tattoos and epic friendships and butterflies. I'd be remiss if I didn't add my own book to this list. Afterall, why wouldn't my own book be something I absolutely loved? Why else would I write it?
My Review | Goodreads | Amazon
---
Priest (Priest #1) by Sierra Simone
Priest is all of your deepest, darkest, dirtiest, forbidden fantasies come to life… Or is it just mine?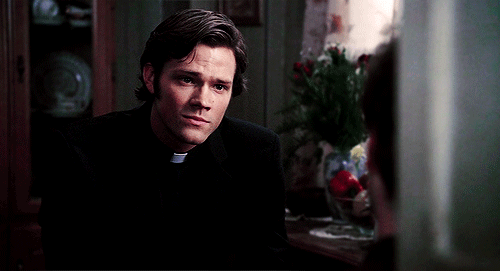 I was not prepared for this book, and I'm ok with that. Erotica done so, so right in a very "wrong" way. My sister legit called me up screaming after she read this and blamed me for not properly perparing her before she dove in. But, I mean, no one can truly be prepared for a book like this, let's be honest.
My Review | Goodreads | Amazon
---
The Pucked Series by Helena Hunting
A hilarious sports romance series that will have you swooning all over the floor and laughing your ass off.
This. Freaking. Series. I can't even. I thought the first book in this series was one of my all-time favorite books… and then I got to the last book and I just… I was ill-prepared for how that book would SLAY me. SLAY. ME. I've legit listened to it like 5 times and I only just read it for the first time last month. I can't even, you guys.
My Review | Goodreads | Amazon
---
American Queen (New Camelot Trilogy #1) by Sierra Simone
American Queen is a breathtaking M/M/F with a president and a vice president done so very right.
Sierra Simone seems to always have me saying, "Why do I like this? What is wrong with me?" Honestly. This is the book that immediately pops in my mind when someone talks about 50 Shades of Grey being the most scandalous book they've ever read. American Queen is like, "hold my beer." Please believe I made my husband listen to some of scenes in the audiobook.
My Review | Goodreads | Amazon
---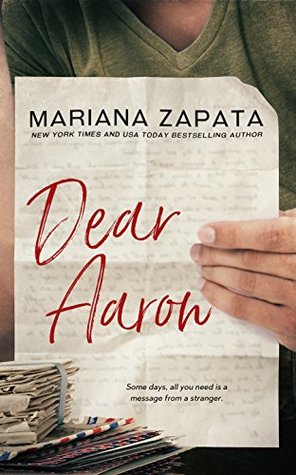 Dear Aaron by Mariana Zapata
If you've ever thought about becoming pen pals with a soldier, this might just convince you to do it.
When I saw that my girl MZ was taking on a love letter to a soldier romance (I'm sure there is a real name for that trope, but I'm too lazy to look it up), I knew it was going to be great, and I wasn't disappointed.

My Review | Goodreads | Amazon
---
Captain by Lauren Rowe
Insta-love turns to insta-hate which turns into a whirlwind romance in paradise.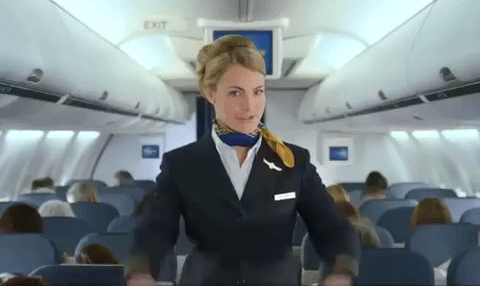 The conversations and interactions in this book have got to be some of the best around. Only this book and Hearts in Darkness were able to prove to me that insta-love can be completely convincing if done properly.
---
Ball Peen Hammer by Lauren Rowe
Ball Peen Hammer is the Magic Mike romance novel everyone wanted. EVERYONE.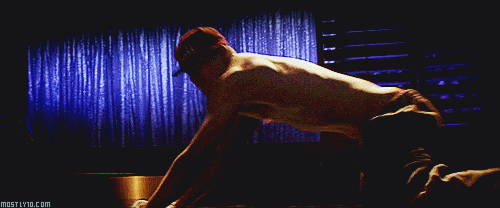 I absolutely fell in love with Keane and his compete ridiculousness. So much so that I've already re-read this book and it was one of the last ones I read for the year!
---
Here's to 2017 and all the butterflies these books stirred up inside me and another to 2018 in hopes that it is just as successful!
Tell me. What were your favorite books of 2017? Comment with a link to your own blog post or list them in the comments! I'd love to check out your favs, too!