Since my blog is brand new (started on 7/7/17), I figured I'd do this 25 Questions About Me Tag, along with the occasional off-topic personal post in between all the book boyfriend swooning around here.
I'd love to learn more about you! Comment below with the link if you end up doing this tag so I can read it. 🙂
What is your middle name?
Lauren
What was favorite subject at school?
Journalism was always my favorite class in high school. I wrote for the school newspaper and literary magazines — I met my best friend in that class and we're still best friends today.
What is your favorite drink?
Irish Breakfast Tea with cream and cinnamon. I'm also obsessed with fresh juice from my local juice bar. I always get carrot/apple/orange/kale.
What is your favorite song at the moment?

Here's the thing about me and music, movies, and books. I obsess. When I love a song/movie/book I will shamelessly listen/watch/read it repeatedly (much to the annoyance of everyone around me.)
I am currently obsessing over all things Dear Evan Hansen, so Waving Through a Window (and basically the entire album) has been playing constantly around here.
Somebody, take me to New York to see it live on Broadway before Ben Platt's contract is up!
What is your favorite food?
All the tacos.
What is the last thing you bought?
Entry for a 10K that I'm planning to do with my dad next month.
Favorite book of all time?
My heart hurts when I have to answer this question because I feel like I'm shunning my Top 5 favorite books, but I'm going to go with A Court of Mist and Fury by Sarah J. Maas. Rhysand is the measuring stick with whom I compare all my potential book boyfriends to. That book slayed me in the best way.
Favorite Color?
Vibrant purple.
Do you have any pets?
Two Guinea pigs: Benedict Cumberpig and Kylo Ren
Favorite Perfume?
I've been wearing Victoria's Secret Love Spell since high school. I realize that's probably akin to saying Tommy Girl, but whatever. I love it.
Favorite Holiday?
Christmas. I'm all about spending time with my family.
Are you married?


Yes, to a 6'5 bearded dorkface. (It was fate's way of making up for all the guys I dated who were shorter than me. #allthehighheels)
Have you ever been out of the country, if so how many times?
Yes, once when I was a baby. Flying and long car drives give me anxiety. If I could teleport I'd totally travel the world, though!
Do you speak any other language?
Unfortunately not. Though I'm half Filipino, I was never taught and I kick myself every day for not taking the initiative to learn. My dad (who is Filipino) has lived in the US since college and though he understands Tagalog, he doesn't speak it often at all.
How many siblings do you have?
1 older brother and 2 older sisters.
What is your favorite shop?
Barnes & Noble is my happy place. Though, I crave an awesome local used bookstore. Alas, there aren't any around here.
Favorite restaurant?
This is tough. I don't eat out much. I'm kind of obsessed with Carrabba's house salad, as random as that is. Anytime I go there I order it dinner sized with grilled chicken.
When was the last time you cried?

When Supermarket Flowers by Ed Sheeran came on. It gets me every. Single. Time. That song captures exactly what it was like when my grandma passed away a few months ago.
Favorite Hobby?
Writing and reading!
Favorite Movie?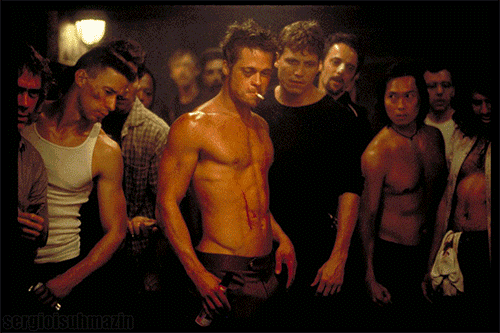 Favorite TV show?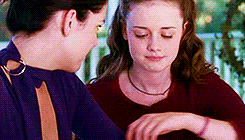 Gilmore Girls. Hands down.
PC or Mac?
All Mac all the time.
What phone do you have?
iPhone 7 Plus
How tall are you?
5'7
Can you cook?
I can cook, but I can't bake to save my life.
Don't forget to comment below with a link to your post if you do this tag! I want to know more about YOU!